Morgan Highfield & Land
Years of expertise mean we are the go-to if you are interested in Prestige Car Leasing.
Morgan Highfield & Land is a personalised, one-to-one Prestige Car Leasing experience. Our customers enjoy specialist knowledge about the products we offer, bespoke specifications and competitive pricing.
Leasing prestige cars exclusively from Audi, BMW, Mercedes-Benz, Land Rover, Jaguar, Tesla, Porsche and Range Rover brands gives us a distinct advantage.
We offer you in-depth product knowledge and a deep understanding of the specialist cars available. Our expertise means you benefit from a superior experience and a competitive deal, without the pressure or a need to haggle.
It's true, we usually prefer to factory order a vehicle to meet your bespoke requirements, and occasionally we have deals for short periods on limited stock offers. Our website is a great place to find out what's hot and available for quick delivery.
We hope you'll enjoy taking a look around and very much look forward to your next enquiry.
No Fees or Charges
Road Tax Included
Free Mainland UK Delivery
Learn more about
Morgan Highfield & Land
As the authority on Prestige Car Leasing, we work efficiently and effectively with luxury car brands. Finding you or business the perfect specification is what we do best. Exceptional customer service comes as standard.
Trusted by thousands of clients, our goal is guiding your leasing journey responsibly and professionally. We value honest feedback; our reputation relies on it, as does the success of our business.
Our solution is all about leasing prestige cars, and we've been doing this exclusively since 2001. Many customers are leasing their 7th or 8th consecutive vehicle; it's testimony to our team and the value we all place in long term relationships, especially when recommended to friends or colleagues.
If you decide to lease your new prestige car with us, no broker fees or administration charges are payable. The concept of a 'broker fee' is something quite new, and not a vision we share for our customers now or in the future.
Yes, with our Business Contract Hire and Personal Contract Hire pricing, a free of charge, mainland UK delivery service is part of the deal.
Yes, Business Contract Hire and Personal Contract Hire agreements include road tax for the full contract term. Please note future increases to the rates of VED set by HMRC will incur supplementary charges payable by you or business.
The Journey.
2001 – trail-blazers, we offer Contract Hire solutions for business and personal leasing exclusively for prestige cars.
2002 – "Generous on luxury, modest on spend" revolutionised the car leasing sector. Groundbreaking Mercedes-Benz C180K Avantgarde SE Auto saloon with air, for just £299 per month.
2003 – Mercedes-Benz C-Coupe with Evolution Panorama is the best deal of the year. Its mighty 145 bhp engine and glass-roof were star features.
2006 – a bright sign for the future, Morgan Highfield & Land delivers over one thousand premium brand cars in a single year.
2007 – leasing a record number of Mercedes Benz, we are recognised by the brand as a leader in sales, and customer service excellence.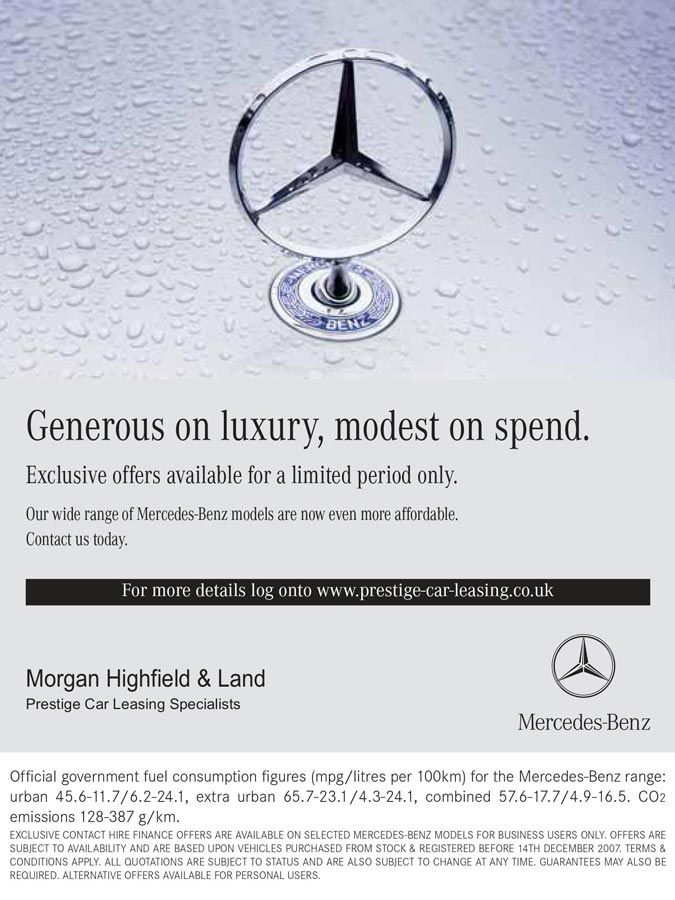 2008 – the first business to lease the latest Porsche Cayman 2.7i. High-performance Porsche, for less than most thought possible.
2009 – challenging times, but affordable Range Rover Sport HSE deals for two years helped clients plan for their short and longer-term needs.
2010 – powered with an Audi engine we helped launch British GT3 Winner Rory Butcher on to the big stage in our KTM GT4, that boy is quick!
2014 – another industry first, the new 3.0 supercharged F Type Coupe, available for less than £600 per month.
Testimony to best practices and our team's professionalism, we are one of the first credit brokers awarded regulatory authorisation.
2015 – leasing over 60 Porsche diesel-engined Cayenne affirms our status as the trusted destination for this type of luxury SUV.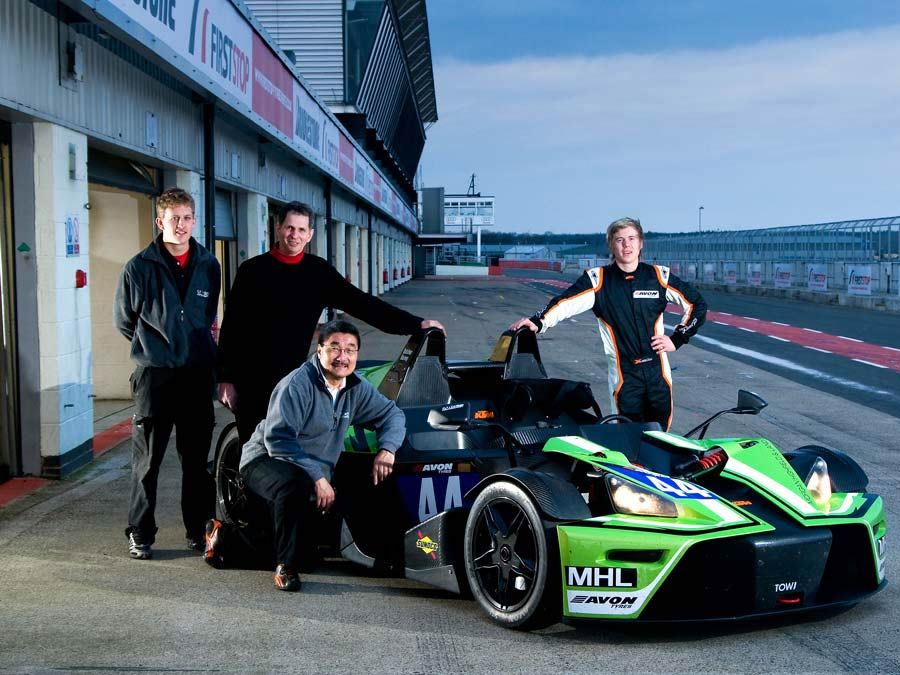 2016 – exceeding over £380m worth of credit brokered to our customers in 15 years.
2017 – Range Rover Velar went down a storm. Diesel engines like D180 and D300 with R-Dynamic were desirable contracts.
2018 – Range Rover Sport P400e Hybrid deals were top-rated for tax efficiency and overall value.
2019 – our electric vehicle revolution lifts off, and a stunning 718 Cayman GTS in Crayon is the year's show-stopper.
2020 – BEV's are an ultra tax-efficient solution for clients. I-Pace, Taycan and fantastic offers for I3 are popular.
2021 – We're using 20+ years of dedicated 'know-how' to support our clients amongst numerous global production and supplies issues.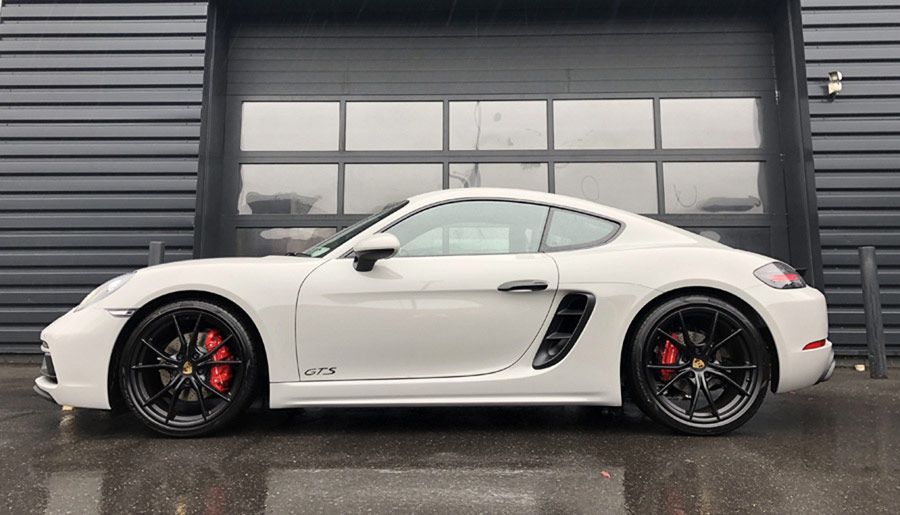 Prefer to create your own deal?
PRESTIGE CAR LEASING
Please choose a brand and get things started.
Find out what our clients say about us
Independent Reviews